Farm Stand
Fridays 1pm - 5pm
Saturdays 10am - 4pm
Sundays 10am - 4pm 
Hilltop Hanover Farm is located at 1271 Hanover Street in Yorktown Heights.
We sell fresh produce and native plants that were grown on site. 
We also offer farm goods from local, mission driven partners. 
A local, home-based bakery devoted to providing the finest artisanal baked goods made with organic ingredients. Educated as physicists, we also enjoy baking, cooking and sharing tasty treats with friends, family and our community.

Small-batch, hand-made pies with a seasonally inspired menu and conscientiously sourced ingredients.

When coffee is note perfect, its flavors—also called its notes—have been carefully honed during the roasting process, resulting in a symphony of flavor in your cup.

Aims to strengthen the bond between bees and the local communities they support via pollination, honey and education.

This sauce is handmade in small batches every week by Springbone restaurant's chefs, using only the healthiest ingredients.

The yogurt is beautifully creamy and mild, full-fat, and high in protein. The sheep are humanely raised on in Gardiner, NY without synthetic pesticides or fertilizers.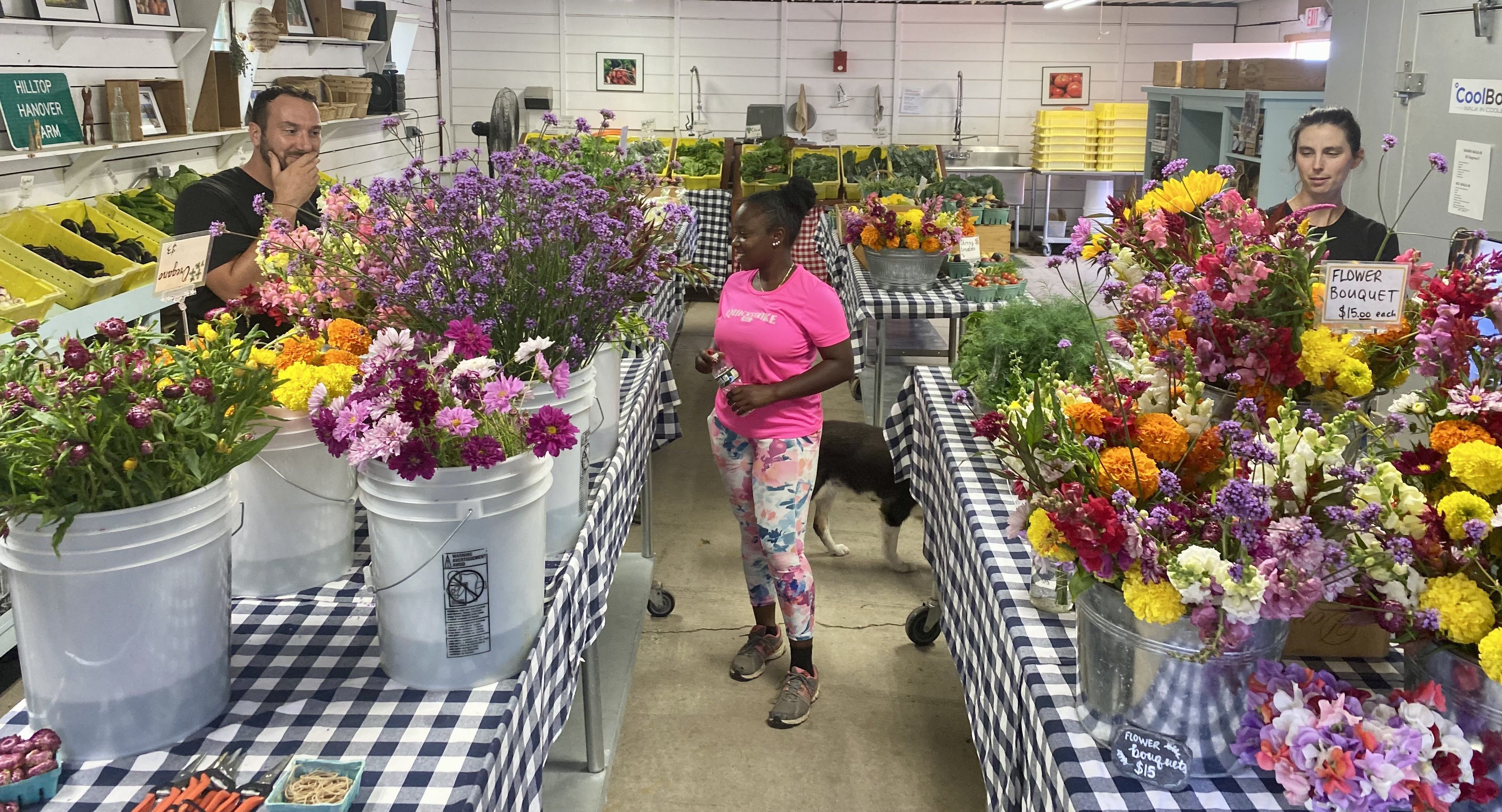 Payment types we accept: 
Cash | Check | CSA
Visa | Mastercard | American Express | Discover
WIC | SNAP | FMNP