Thank you for your interest in volunteering! 
Our volunteers are the backbone of our organization and help us make a bigger impact on our community.  As a Hilltop Hanover volunteer, you'll join our community of farmers, gardeners, and educators, working together to grow a healthier and happier tomorrow. 
We offer a range of fun, hands-on volunteer opportunities to suit all interests and schedules. Curious about what tasks are coming up? Keep an eye on this page for the upcoming tasks for the next few weeks. 
If you would like to join us as a volunteer, fill out the inquiry form to let us know how you might want to be involved! If an upcoming volunteer theme catches your eye, feel free to include those details.
Please note: the minimum age for volunteers is 13 years; all children younger than 16 must be accompanied by a parent or guardian while volunteering on the premises.
We will be having regular volunteer hours for the next few weeks, so that you can plan your future visits with ease: open volunteer hours will be on Monday and Thursday afternoons from 1-3pm; and Tuesday, Wednesday, and Friday mornings from 9a-12pm. Check the weekly schedule, below, for a peek at our upcoming activities.
---
Volunteer Opportunities At Hilltop Hanover Farm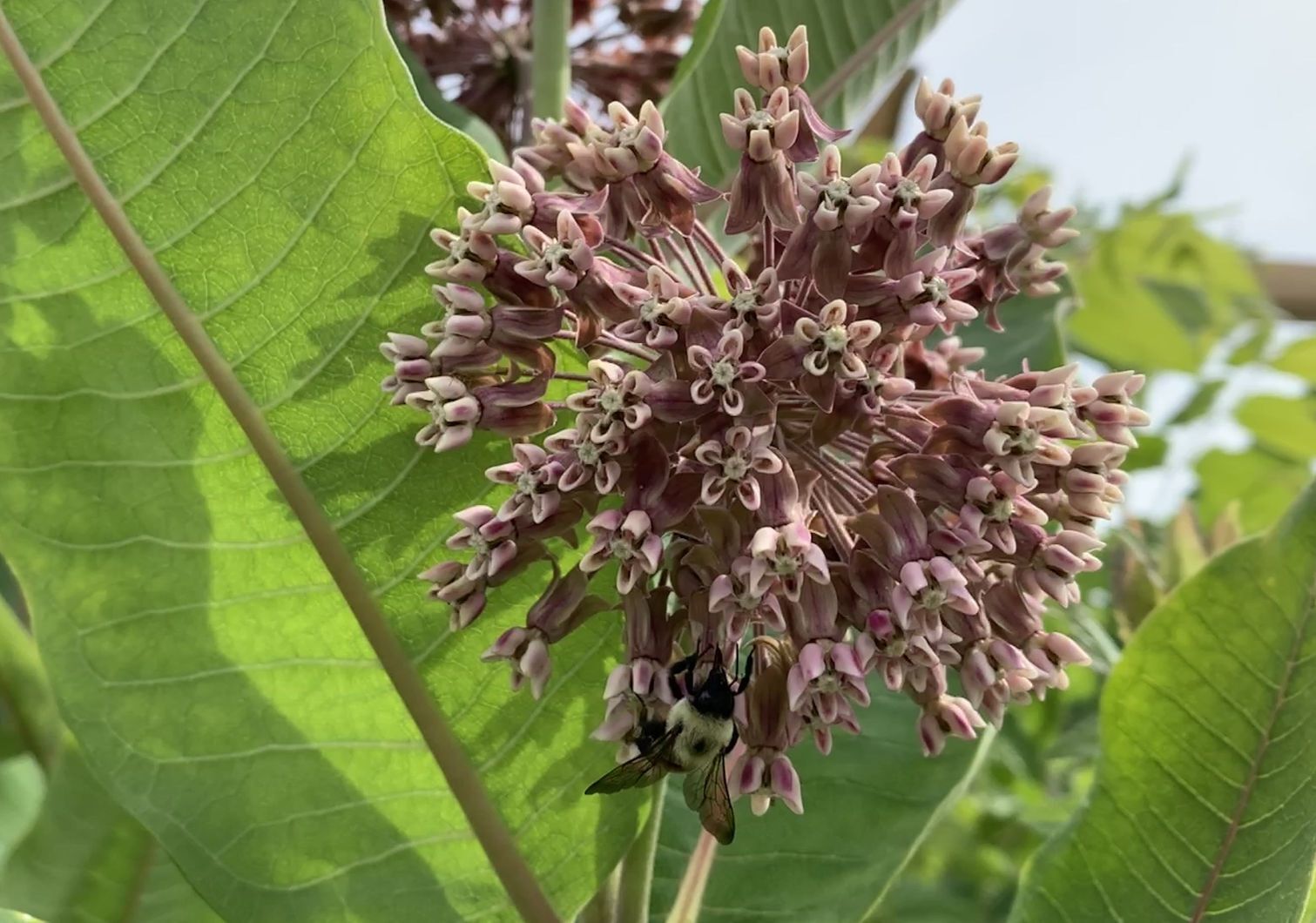 ---
Week of 6/27 – 7/2
This week, we are celebrating pollinators!
From freshly tilled earth to the first field flowerbeds, pops of summer color are starting to appear around the farm. Field flowers are in bloom, attracting pollinators and insects, and are showing off alongside flowering vegetables. Join us for a few hours around the farm, and see what you can spot! 
Volunteer activities in the growing fields will include weeding, and assisting with planting, transplanting, and repotting specimens. During rainy weather, an indoor space will be prepared for painting: get your creative hats on as we paint new informative signs for the fields! 

Tasks will be assigned based on ability, with other opportunities available weather-permitting. Some tasks may roll over into multiple days.
---
Monday, June 27th from 1pm-3pm
Start the week off right: get outdoors! Weeding and washing are on the agenda, and needed more than ever after a busy weekend. Join us for an hour or two as we tackle tasks that will help our farmers and plants thrive.
---
Tuesday, June 28th from 9am-12pm 
It's Field Weeding Day!
Volunteers will work alongside farmers and field crew right in the crop fields, weeding with tools and by hand. [Medium-High Intensity]
---
Wednesday, June 29th from 9am-12pm 
Volunteer tasks will first focus on washing and sanitizing trays, and then removing invasive plants and weeds. Other available tasks will include transplanting and repotting specimens. [Low-Medium Intensity]
---
Thursday, June 30th from 9am-12pm
Farm Stand Wash + Pack [indoors]
Assist with the farm stand's freshly harvested produce! Volunteers will help weigh, sort, and bag the produce for donation as it arrives from the fields. This is a great project for those who are looking to volunteer with a relatively easygoing task or who might prefer to be indoors (with open doors) rather than out in the field. Spin salad while Farm Stand Lead Andrew spins tales for a fun and relaxing morning. Volunteers must be able to read a scale and perform some bending, reaching, and standing. [Low Intensity]
Thursday, June 30th from 9am-12pm + 1pm-3pm
Harvest the Fields
Finally - it's HARVEST time! Volunteers are welcome as we work down the field beds and harvest ripe produce. As a team, learn how to identify different ripe vegetables, how to harvest them, and what's involved in ensuring they stay fresh. Volunteers can join either a morning or afternoon shift, or stay the day and take an hour lunchbreak along with the crew at approximately noon. [Medium-High Intensity]
---
Friday, July 1st from 9am-12pm 
Flower Appreciation
The first rows of field flowers are blooming, and will be the stars of arrangements for sale and for donation. Join us as we create bouquets from freshly cut flowers that are grown from seed right here at Hilltop. Afterwards, hop into weeding our flower beds, or help create signage for around the farm. [Low-Medium Intensity]
---
If you are interested in becoming a Hilltop volunteer, click on the link below to let us know how you might want to be involved!