Thank you for your interest in volunteering! 
Our volunteers are the backbone of our organization and help us make a bigger impact on our community.  As a Hilltop Hanover volunteer, you'll join our community of farmers, gardeners, and educators, working together to grow a healthier and happier tomorrow. 
We offer a range of fun, hands-on volunteer opportunities to suit all interests and schedules. Curious about what tasks are coming up? Keep an eye on this page for the upcoming tasks for the next few weeks. 
If you would like to join us as a volunteer, fill out the inquiry form to let us know how you might want to be involved! If an upcoming volunteer theme catches your eye, feel free to include those details.
Please note: the minimum age for volunteers is 13 years; all children younger than 16 must be accompanied by a parent or guardian while volunteering on the premises.
We will be having regular volunteer hours for May, so that you can plan your future visits with ease: open volunteer hours will be on Monday and Thursday afternoons from 1-3pm; and Tuesday, Wednesday, and Friday mornings from 9a-12pm. Check the weekly schedule, below, for a peek at our upcoming activities.
---
Volunteer Opportunities At Hilltop Hanover Farm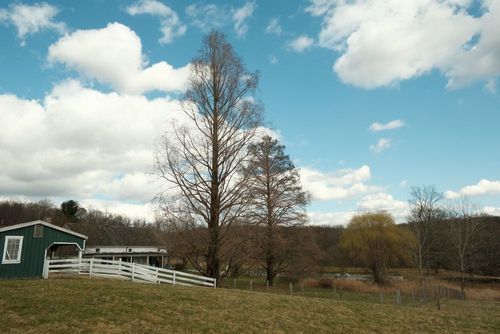 ---
Week of 5/23 – 5/28
This week at the farm, we are celebrating the Sun!
After an intense weekend of sunlight, our plants have popped upward and outward. Now is the time to plant + transplant more warm-weather loving crops, and ensure our cool-weather crops are prepared for the warmer days. 
Volunteer activities in the growing fields will include weeding, laying hay, and assisting with planting/transplanting/repotting specimens.

Other tasks this week will focus on sanitizing plant trays, weeding in the greenhouse, with other opportunities weather-permitting. Tasks will be assigned based on ability. Some tasks may roll over into multiple days.
Monday, May 23rd from 1pm-3pm 
Our Founder's Plot natives are expanding! Help us weed out and prepare a bed for incoming Mountain Mint transplants. [Low-Medium Intensity]
Tuesday, May 24th from 9am-12pm 
Volunteers will work alongside our farmers and field crew in the growing fields as we begin Tuesday Team days! [Medium-High Intensity]
Wednesday, May 25th from 9am-12pm 
Volunteers will focus on a mixture of work, including targeting mugwort for weeding and preparing our new Founder's Plot beds. [Medium-High Intensity]
Thursday, May 26th from 1pm-3pm 
Tackle weeding and light garden work, including but not limited to: using our hands and tools to weed beds, repotting specimens. [Low-Medium Intensity]
Friday, May 27th from 9am-12pm 
Join us in a walk around the farm and hiking trails as we identify stalks + flowers for Flower Bouquets! Rain or Shine, please dress for the weather. [Low-Medium Intensity]
---
If you are interested in becoming a Hilltop volunteer, click on the link below to let us know how you might want to be involved!