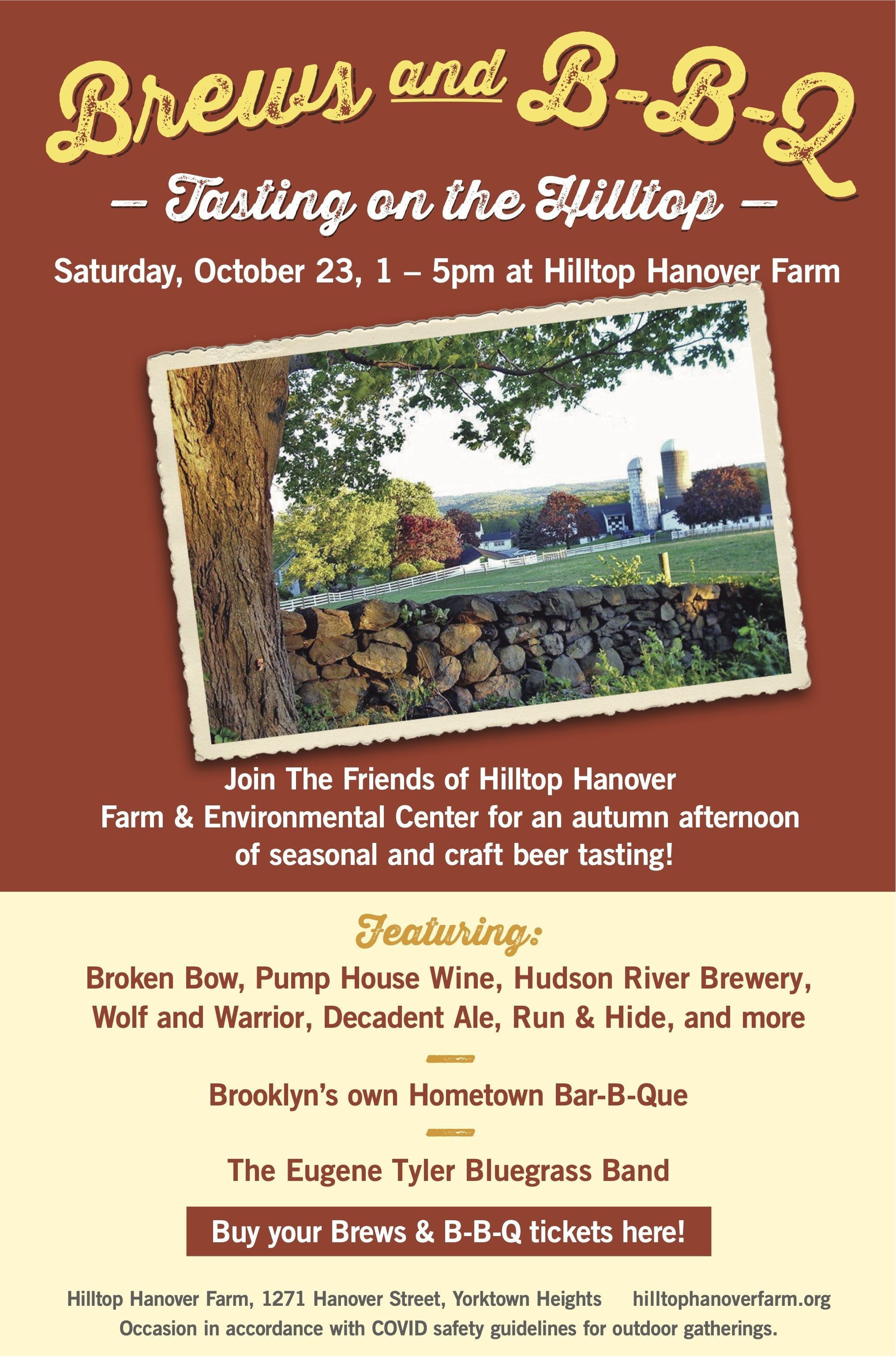 Must be 21 or older to attend.
Please drink responsibly and have a designated driver or use a car service: Lyft, Uber or a local taxi company
Occasion in accordance with Covid Safety Guidelines for outdoor gatherings.  The event will go on, rain or shine!
---
Brews and B-B-Q Host Committee
We would like to thank the generous members of our host committee for their support & assistance.
Lou Ambrogio
Robin Ashley and Martin Gubernick
Maureen Atinsky
Asha Bencosme
Claudia Cafuzzi
Cristina Civetta
Mary Duncan and Nick Gutfreund
Michaelene Durst
Kathryn Dysart
Rebecca and Michael Gordon
Janet Harckham
Anne Jaffe Holmes and Gaylord Holmes
Kimberly Holzmann-Krolick
Kelly Fowler Hunter and Andre Hunter
Craig Intinarelli
Gwenyth Jones
John Kornblum
Jeanne Lapsker
Hope Mazzola
Peter McCartt
Marc Oxman
Heidi and Richard Rieger
Lenny Rodriguez
Marjorie Shu 
Karen Hiniker Simons
Matt Slater
Susan Wayne
---

Pump House Wine, Hudson River Brewery, Wolf and Warrior, Decadent Ale, Run & Hide, and more
Brooklyn's own Hometown Bar-B-Que
The Eugene Tyler Bluegrass Band
---
Join the board for this wonderful fall event of good beer & good food! 
Board of Directors
Our incredible board of directors bring their leadership, passion, intellect, insight, experience and resources everyday to this vital and important organization.
Janet Harckham, President
Gwenyth Jones, Vice-President and Secretary
Kimberly Holzmann-Krolick, Treasurer
Lou Ambrogio
Asha Bencosme
Kathryn Dysart
John Kornblum
David Kvinge*
Michael LaMothe
Jeanne Lapsker
Lenny Rodriguez
*Westchester County ex officio
The Friends of Hilltop Hanover Farm and Environmental Center is a 501(c)3 nonprofit organization dedicated to the development and advancement of sustainable agriculture, environmental stewardship, community education, and accessible food systems for all. A minimum 10% of produce grown is donated to food pantries and soup kitchens.