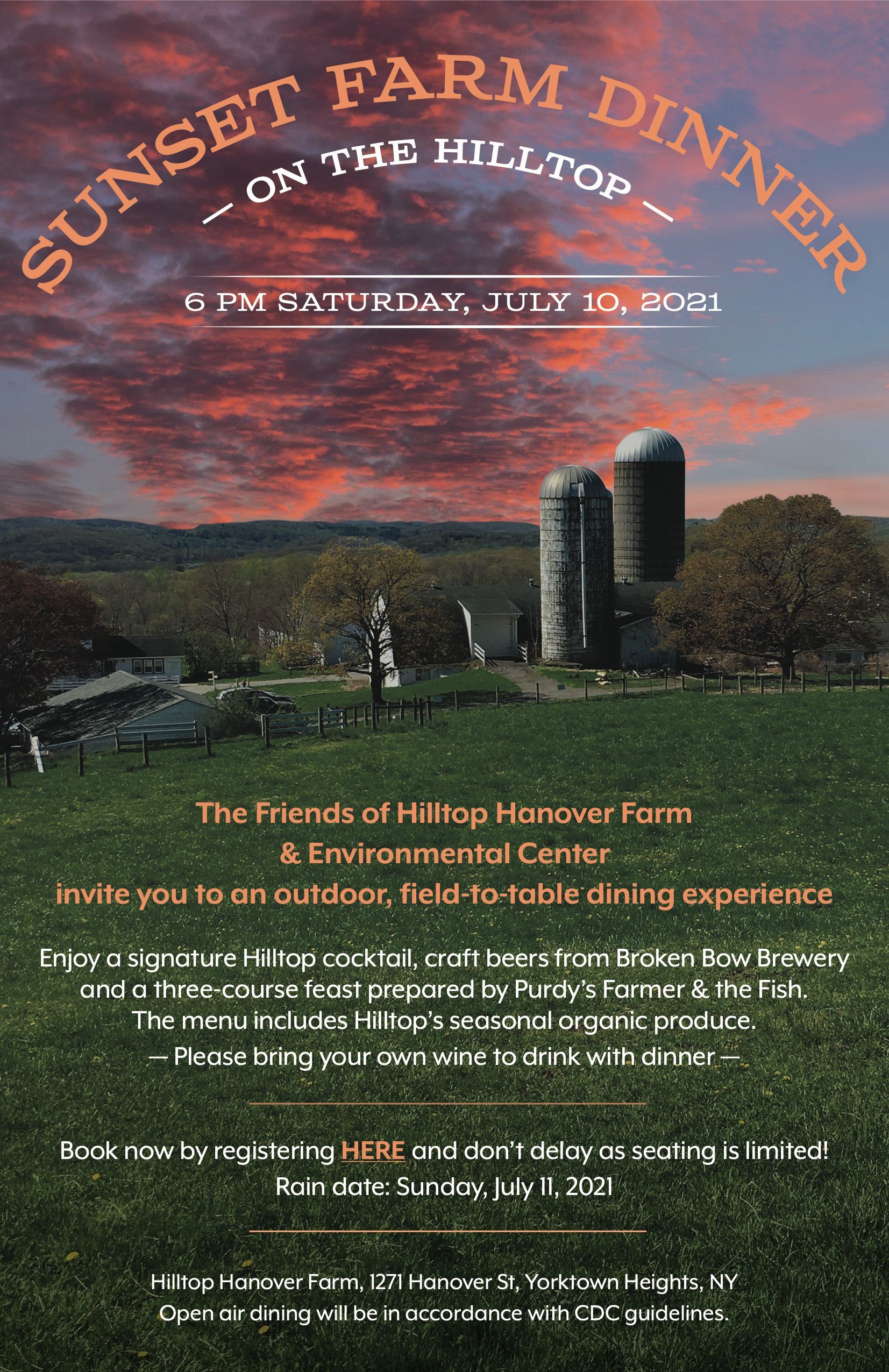 The Friends of Hilltop Hanover Farm & Environmental Center invite you to a Sunset Farm Dinner on Saturday, July 10, 2021 at 6pm.
Join us for a field-to-table outdoor evening featuring organic produce and flowers from Hilltop Hanover Farm and dinner by local favorite Purdy's Farmer & the Fish. Enjoy a signature cocktail and craft beer from Broken Bow Brewery. Feast on a multi-course meal prepared for the occasion with seasonal bounty. With any luck, we'll have a spectacular sunset on this beautiful property.
---Please bring your own wine to have with dinner—
After a long COVID hiatus, gather together for open air dining in accordance with COVID safety guidelines. Friends and family can arrange to be seated together by request during check out. We can't wait to see you!
Tickets:
Farm Dinner for 1 --- $200
Sponsor a Farmer --- $200
Farm Table for 8 --- $1,600
Book now as seating is limited!
Rain date is Sunday, July 11, 2021