Our Farm Stand is open with our fresh Pre-Season Produce
Get your online order through curbside pickup on Friday from 1 - 6pm or Saturday 10am - 4pm!
Saturdays are now open for on-site shopping, we hope to see you soon.
---
Spring Plant Sale FINAL Weekend May 14 & 15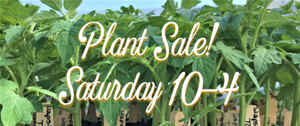 Shop our final weekend of the Plant Sale in person on Saturday, May 15
All plants also available in our online store. Availability changes weekly.
---
Summer Celebration on the Hilltop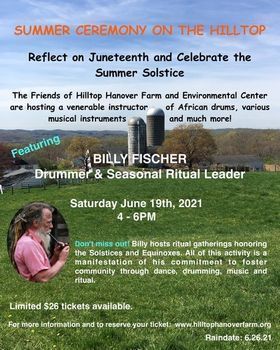 Join us on outdoors on the farm on this auspicious occasion when important events collide. Children are welcome. Let's learn about drumming, the seasonal change, and reflect on Juneteenth.
$26 admission, Free admission to children aged 10 and under, registration required.
The children can dance around us as we play drums and celebrate!