Sunset Farm Dinner
The Friends of Hilltop Hanover Farm & Environmental Center invite you to a Sunset Farm Dinner on Saturday, July 10, 2021 at 6pm.
The dinner will go on, rain or shine!
Join us for a field-to-table outdoor evening featuring organic produce and flowers from Hilltop Hanover Farm and dinner by local favorite Purdy's Farmer & the Fish.  Enjoy a signature cocktail and craft beer from Broken Bow Brewery.  Feast on a multi-course meal prepared for the occasion with seasonal bounty. With any luck, we'll have a spectacular sunset on this beautiful property.
Tickets are sold out - thank you to everyone for your support and we hope you enjoy this beautiful event!
After a long COVID hiatus, gather together for open air dining in accordance with COVID safety guidelines. Friends and family can arrange to be seated together by request during check out. We can't wait to see you!
---
Sunset Dinner Host Committee
We would like to thank the generous members of our host committee for their support & assistance.
Lou Ambrogio
Kathryn Dysart
Janet Harckham
Kimberly Holzmann-Krolick
Hope Mazzola
Victoria Morris
Marc Oxman
Vienna Wong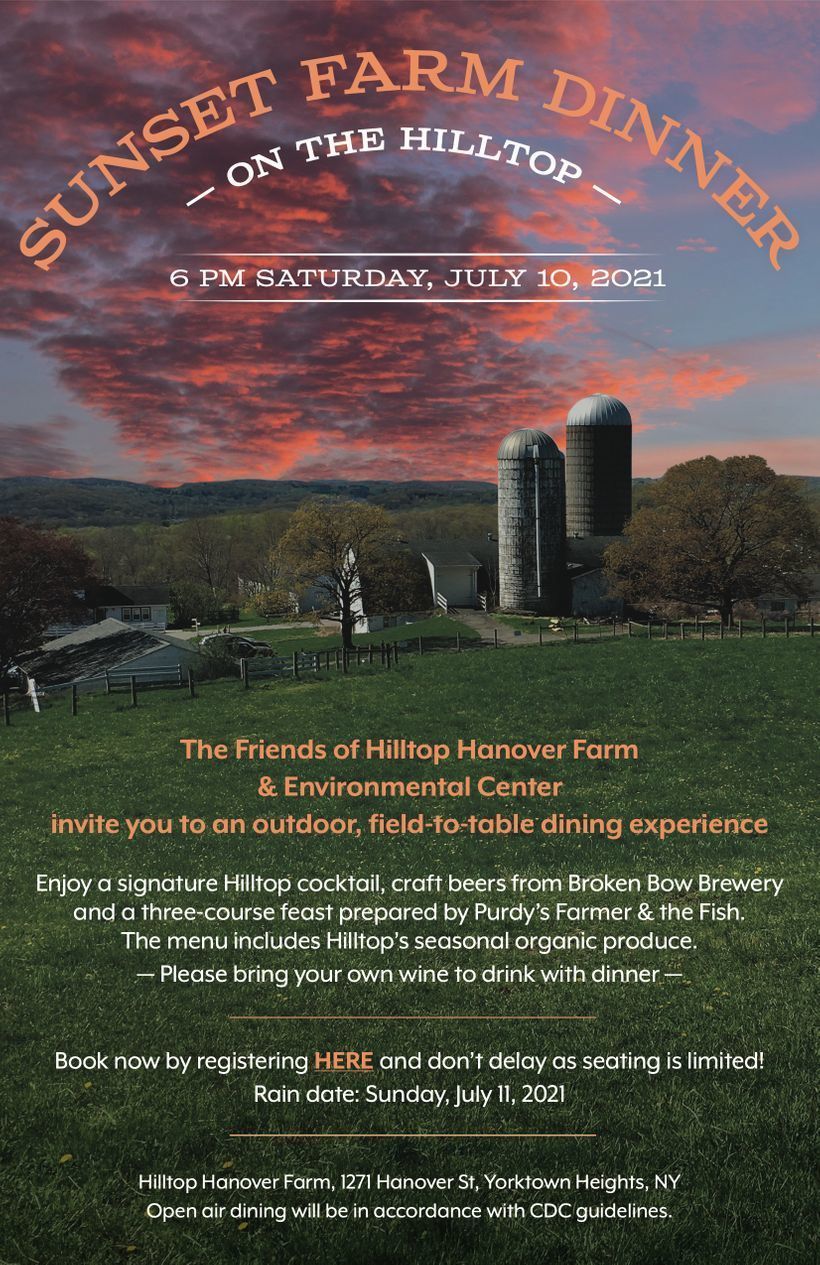 The Friends of Hilltop Hanover Farm also thank our local sponsors for their support!
Broken Bow Brewery

Durante, Bock & Tota, PLLC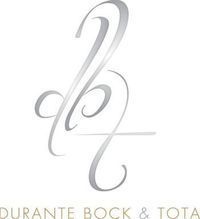 ---
Board of Directors
Our incredible board of directors bring their leadership, passion, intellect, insight, experience and resources everyday to this vital and important organization.
Janet Harckham, President
Gwenyth Jones, Vice-President and Secretary
Kimberly Holzmann-Krolick, Treasurer
Lou Ambrogio
Asha Bencosme
Kathryn Dysart
John Kornblum
David Kvinge*
Michael LaMothe
Jeanne Lapsker
Lenny Rodriguez
Shanyn Siegel*
*Westchester County ex officio
Join us for this wonderful event and talk with the members of the board and hopefully some of the farm team.