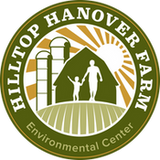 Spring Plant Sale 2023
How it works
Visit our online store to browse all vegetable, herb, and flower plants.
Place your order through our online store now through March 31st.
Payment is required when orders are placed ($25 minimum for pre-order purchase). 
Check your email to ensure you receive an order confirmation.
If we encounter any production problems or crop failures, we will notify you immediately and offer you a substitution or refund.
Your order will be pre-packed and ready for pickup May 12-14.
We will hold plants for up to one week past May 12-14, but please understand that plant quality will deteriorate the longer finished plants sit on the bench.
Refunds will not be issued for plants that are not picked up.
Hilltop Hanover Farm Vegetable and Flower Transplants
All of our seedlings and transplants are grown in a compost-based organic potting mix. We use 4-packs with extra deep cells to give small seedlings a bigger, more robust root system and our individual 3" and 4" pots are just the right size for planting into the garden. As with Hilltop Hanover produce, we are not certified but we grow using organic practices only.
Vegetable and Flower Transplant Pricing:
3" pots: $3.75 each
4" pots: $5.75 each
4-packs: $6.75 each
Regionally Grown, Certified Organic Herbs and Flowers
We also sell certified organic herbs and flowers from our friends at Peace Tree Farm. High quality, full plants in deep quart pots. Herbs can be transplanted into the garden or grown in containers.

Organic herbs QT pot: $5.75 - $6.75
Organic annual and perennial flowers QT pot: $7.25
Organic lavender (a Peace Tree specialty!) QT pot: $7.50
Native Plants
Native plants will not be available for online pre-ordering, but will be sold at the Farm Stand during the pre-order pick up weekend and throughout the rest of the season as they mature. We have adjusted our native plant growing schedule to more closely align with our species' natural seasonal patterns. This will help lower plant stress, resulting in healthier and more resilient seedlings.  
Online Plant Sale Pick Up Dates
All pre-order plants will be available for assigned pickup May 12-14 from 10am-4pm.

Your order will be assigned a designated pick up date and time frame based on the first letter of your last name.
Pre-Order Pick Up Schedule:
Last Names A-B: Fri 5/12  10am-1pm
Last Names C-E: Fri 5/12  1pm-4pm
Last Names F-J: Sat 5/13  10am-1pm
Last Names K-N: Sat 5/13  1pm-4pm
Last Names O-S: Sun 5/14  10am-1pm
Last Names T-Z: Sun 5/14  1pm-4pm
When you arrive at the Farm Stand for pickup, please inform our staff that you have placed a plant sale pre-order and provide your last name. 

*Your email order confirmation will also contain this pick up information for reference.
If you have specific questions about the plant sale please contact Jess Farrenkopf at jess@hilltophanoverfarm.org