Educating future stewards of the Earth
Hilltop Hanover Farm's mission includes educating the community in sustainable farm and food practices, and modeling our responsibility to live sustainably. Nurturing young people's connection to their food source, environment, and the biodiversity native to their region by offering school year field trips and visits, year-round specialized programming, and outreach partnerships, the farm directly influences the environmental and sustainable education of youth in Westchester County and beyond.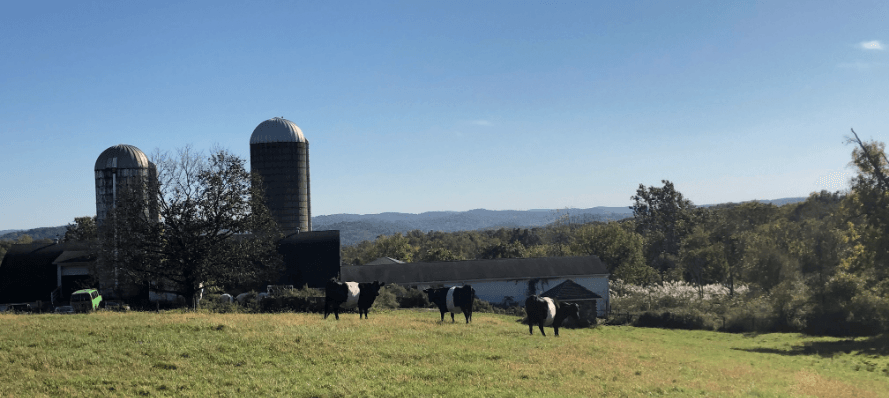 Here at the farm, we offer 8 acres of vegetable, herb and flower production, 2 greenhouses, green roof technology, a composting facility, a farm stand, a small livestock operation with cows and goats, and miles of trails through protected forest, all highlighting the best practices in sustainable agriculture. Our farm partners with local, regional and state agencies, not-for-profits, food pantries and corporations to provide food and education across Westchester.
Join us at our farm-with-a-view in Yorktown Heights for an immersive, hands-on experience that opens students up to the natural world around them. Our agricultural education helps students understand topics ranging from livestock to field-to-table, and programs inspire students through up close and personal experiences with sustainability, crop production, and farming.  Our visits are not limited to science curricula, but are exciting and topical for students in humanities, history, and art. To learn more about how we can tailor your visit to your specific needs, please reach out to us directly! 
Youth Programs:
Experience our group tours and educational programs across the farm, with new and exciting visit offerings (appropriate for every age and discipline) that link seamlessly with NYS and STEAM curricula.
Adult & Community Education:
From our popular Native Propagation workshops to seasonal tomato tastings and composting classes, from tool sharpening classes to winter woods walks, stay involved with nature and the farm all year long – and learn valuable skills along the way!
Upcoming Partnerships
Sign up for our newsletter to stay in touch!
For questions or more information about our programs, please reach out to:
Jo Moore, Education Programs Manager | education@hilltophanoverfarm.org
To contact us about scheduling a field trip or group visit, please fill out our online Farm Visit Request Form, even if you aren't sure what you're looking for! Someone will be in touch with you shortly after. You may also call directly at 914-862-5006.