Pre-Visit Information
Program Registration Information
To schedule a visit, complete the Farm Visit Request Form, or contact our Education Programs Manager directly. 
Please note the minimum fee for each program, based on the rate for 20 students. We will host a maximum of 70 students for most visits (Farm to Table classes are flat-rate and capped at 20 students). 
The number of attendees may be adjusted up to 2 weeks prior to your program date. Invoices will not be adjusted on, or after, the program date if fewer students participate, so plan accordingly.
Payment is accepted by check, online/EBT, and credit card (includes a typical processing fee). 
We are glad to accept Purchase Orders and payment through BOCES using this form!
Pricing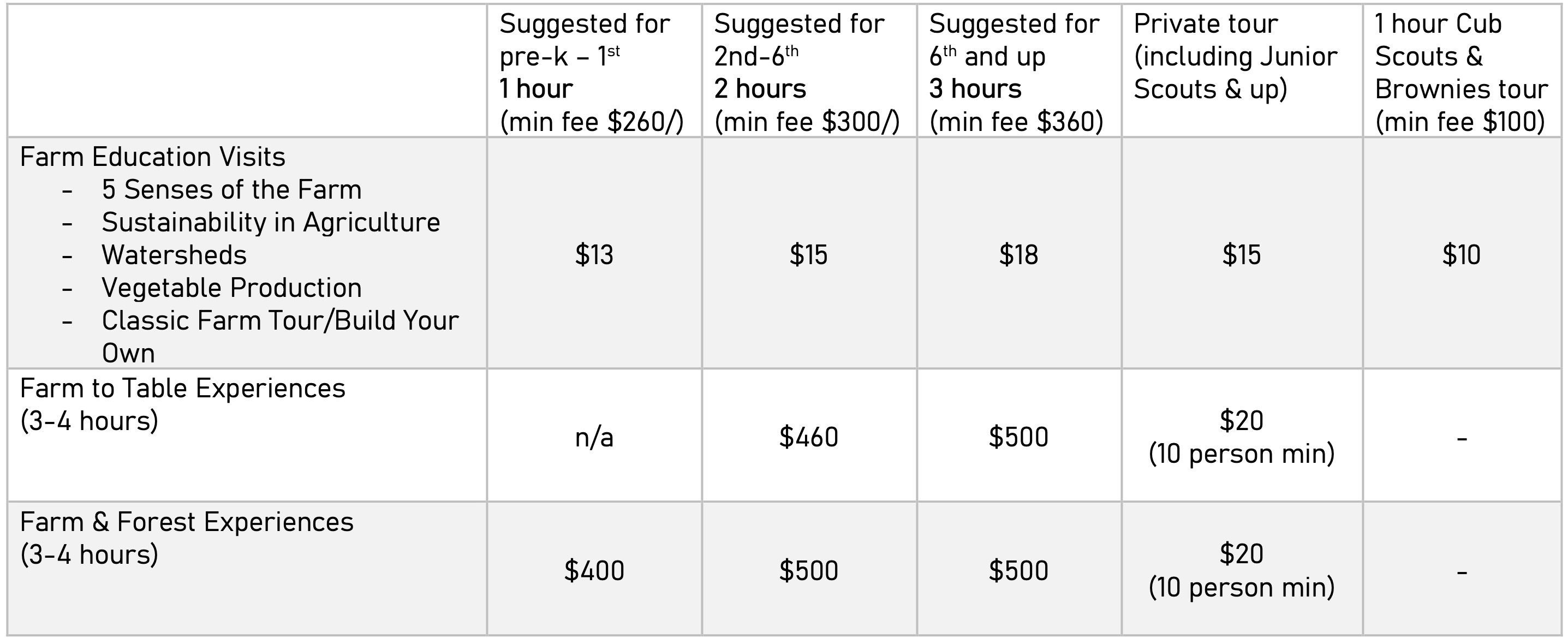 Cancellation Policy
All programs require a non-refundable deposit of $80.00. Our programs run rain or shine, unless schools are closed due to weather. Program dates are not confirmed until deposit is received.
Payment & Insurance
Payment in full is due 30 days before your scheduled visit (checks preferred).  Please make checks payable to: The Friends of Hilltop Hanover Farm & Environmental Center Inc.
If the group chooses to stay longer than the scheduled program, there will be an additional $50/hr fee.
At least 10 business days in advance of your visit please mail, email or fax a certificate of liability insurance naming The County of Westchester as certificate holder and naming both the following as additionally insured:
1. The County of Westchester, 148 Martine Avenue, White Plains, NY 10601
2.The Friends of Hilltop Hanover Farm & Environmental Center, Inc. 1271 Hanover Street, Yorktown Heights, NY 10598.