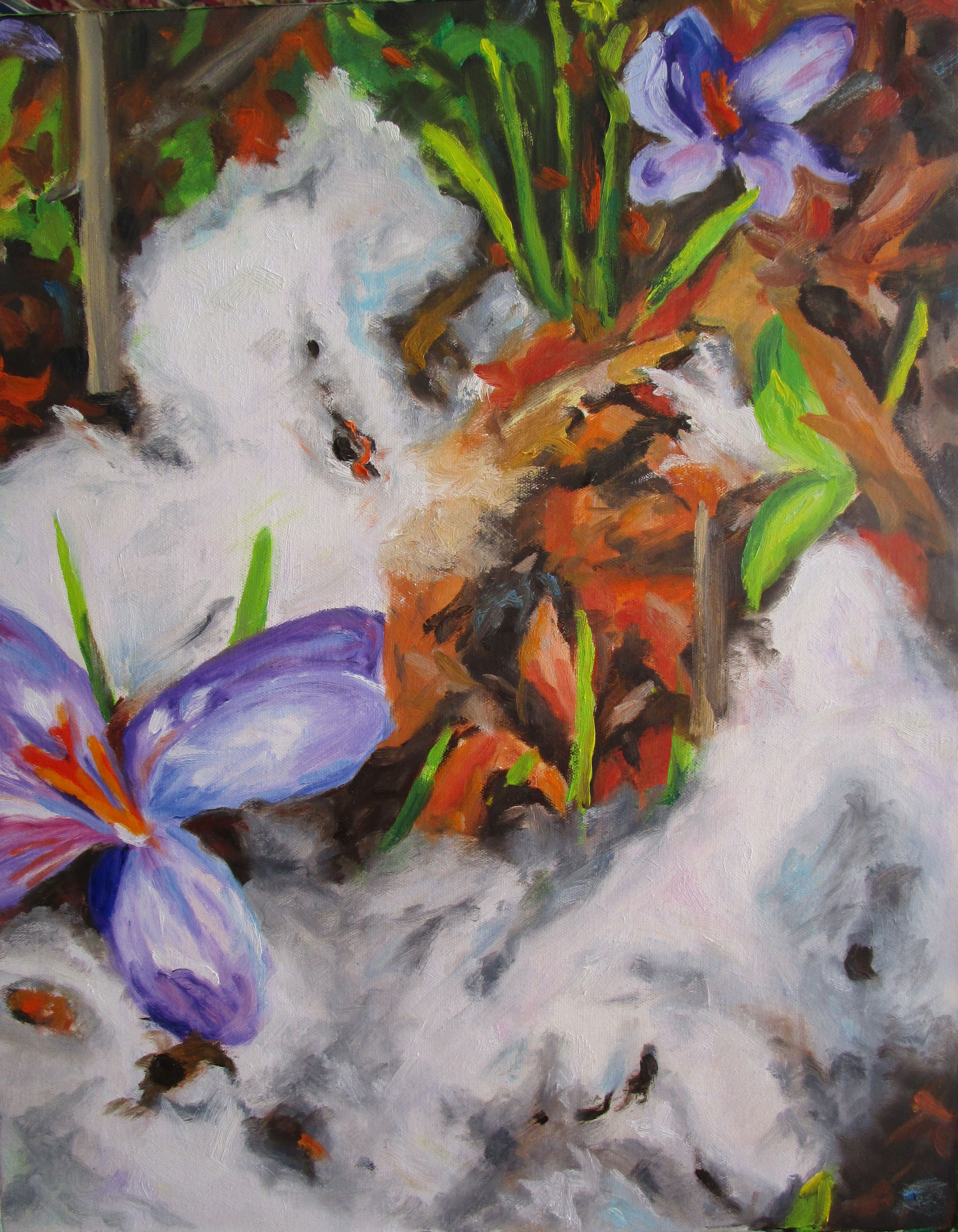 We are honored to be one of nine beneficiaries of Carol Sommerfield's exhibit, Returning, on display March 18th through April 29th at the Greenburgh Public Library. Carol is an award-winning artist with a deep connection to Hilltop Hanover Farm. A dear friend to Hilltop Board member Asha Bencosme and avid supporter of our Native Plants Program, Carol selected thirteen of her paintings at the exhibit to benefit the farm.
The exhibit Returning represents Carol's return to painting after a two-year hiatus. Her time away during Covid was not misspent, but resulted in the creation of the Ardsley Pollinator Pathway where Carol says, "I chose to use native plants as my medium and the land as my canvas." Carol has had a blast contributing to numerous public pollinator/native plant demonstration gardens in the Town of Greenburgh.
Carol worked closely with Hilltop's Emily Rauch to procure perennials and annuals to help create the stunning gardens. She says knowing she could trust she was getting pesticide free, local ecotype plants from Hilltop was a relief from the painstaking process of checking to ensure neonic pesticides were not used on plants from other sources. Carol also is involved with Ardsley's Climate Advisory Committee, and she continuously takes actions to support biodiversity both in and outside our community.
All proceeds from the Returning exhibit will benefit local organizations and projects that support three themes: land/habitat conservation/restoration/education, food insecurity, and affordable housing. The sale of each painting will supply 10% commission to the Greenburgh Public Library and a 90% gift to the designated organization.
Paintings can be purchased beginning March 18th by contacting Carol or at the opening reception on Saturday, March 25th, 2:00-4:00pm.