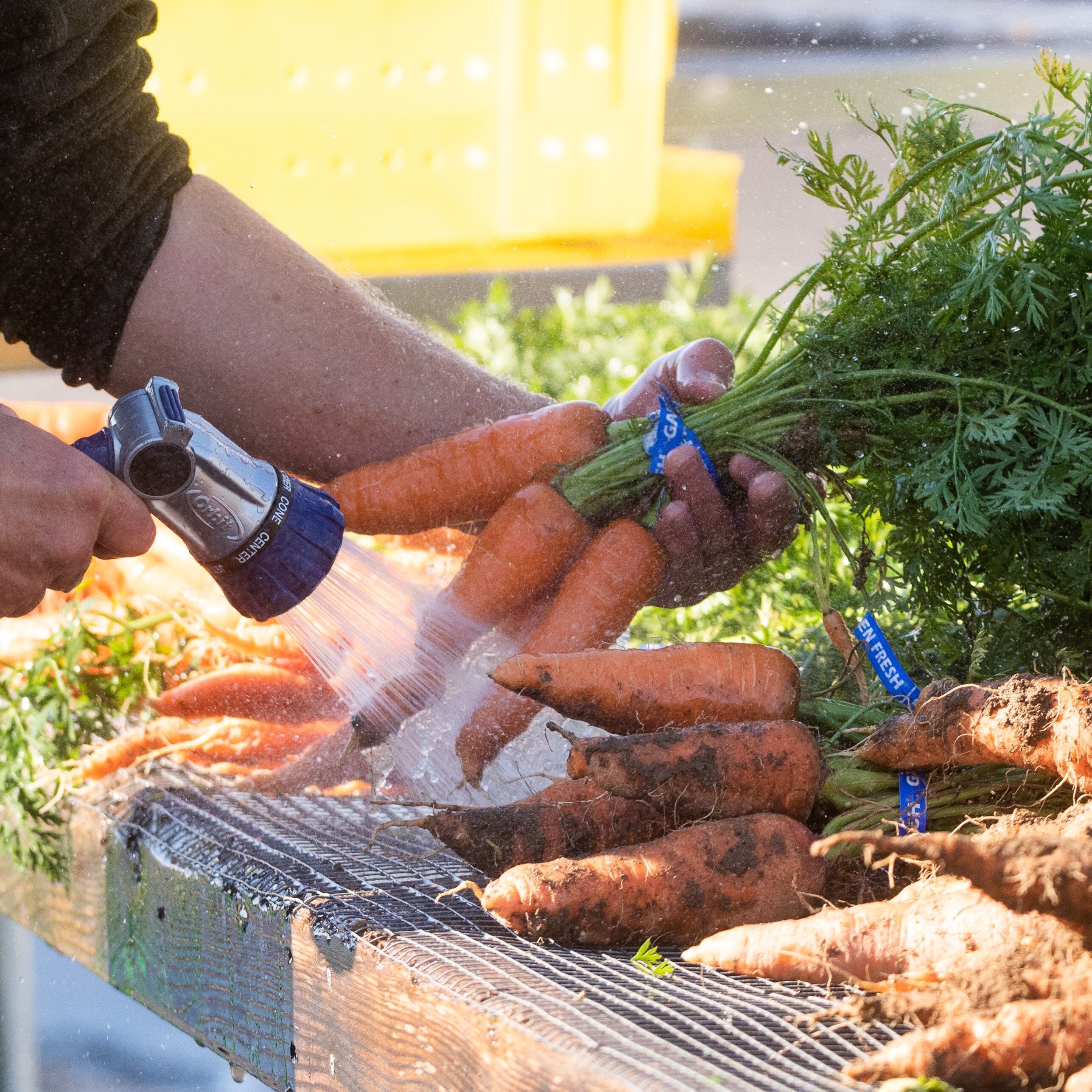 The goal of this program is right in the name: we, as farmers, are asking you, our community, to consider joining our CSA to help us kick start our season. By investing in a CSA share now you are helping fund the costs of running our farm early in this season. In return, you get your money's worth, and more, when the harvesting begins!

There are many aspects of our farm that have helped us build a strong CSA base, and our unique market style CSA makes ours unlike most others. Many CSA programs supply you with a prepackaged box of produce once per week, with little or no choice of what's in it. In our model, you'll select one of three dollar amounts, and then shop freely with that money in our Farm Stand for the entire season. If you have a long summer vacation planned or only really like tomatoes, our CSA gives you the flexibility to get what you want, when you want it! Along the way, you'll also receive members only perks like early season Farm Stand hours in April, 10% off all Farm Stand purchases when you shop with your CSA card, and bumper crop freebies when harvests are abundant!

We value all of our customers and thank you for whatever way you are able to support Hilltop Hanover Farm. If you have the means, please consider joining our 2023 CSA!
Our Farm Stand opens on May 5th, but we are offering our earliest season harvest to CSA Members only April 21st – April 23 and April 28 – April 30, 10-4.
_______________
At the end of each season, we survey our CSA members and regular customers. For the second year in a row, we received overwhelming interest from you to offer meat and dairy options at our Farm Stand.
You asked, we listened!
We are proud to offer meat and dairy through a brand new partnership with Chaseholm Farm HolmGoods CSA! Chaseholm Farm will be dropping their CSA shares of grass-fed, organic product at Hilltop Hanover Farm starting this spring.
As a farmer myself, I always look for the highest quality food products available. Chaseholm gets a 10 out of 10 farmer approval rating. They are 100% grass fed, USDA certified organic, woman owned and run! I have already registered my household for a share!
Click here to find out more and register (payment is not required at the time that you register). If you decide to sign up, please put Hilltop Hanover Farm in the address box. Feel free to share the link widely!

Join me in supporting farmers directly by registering today.