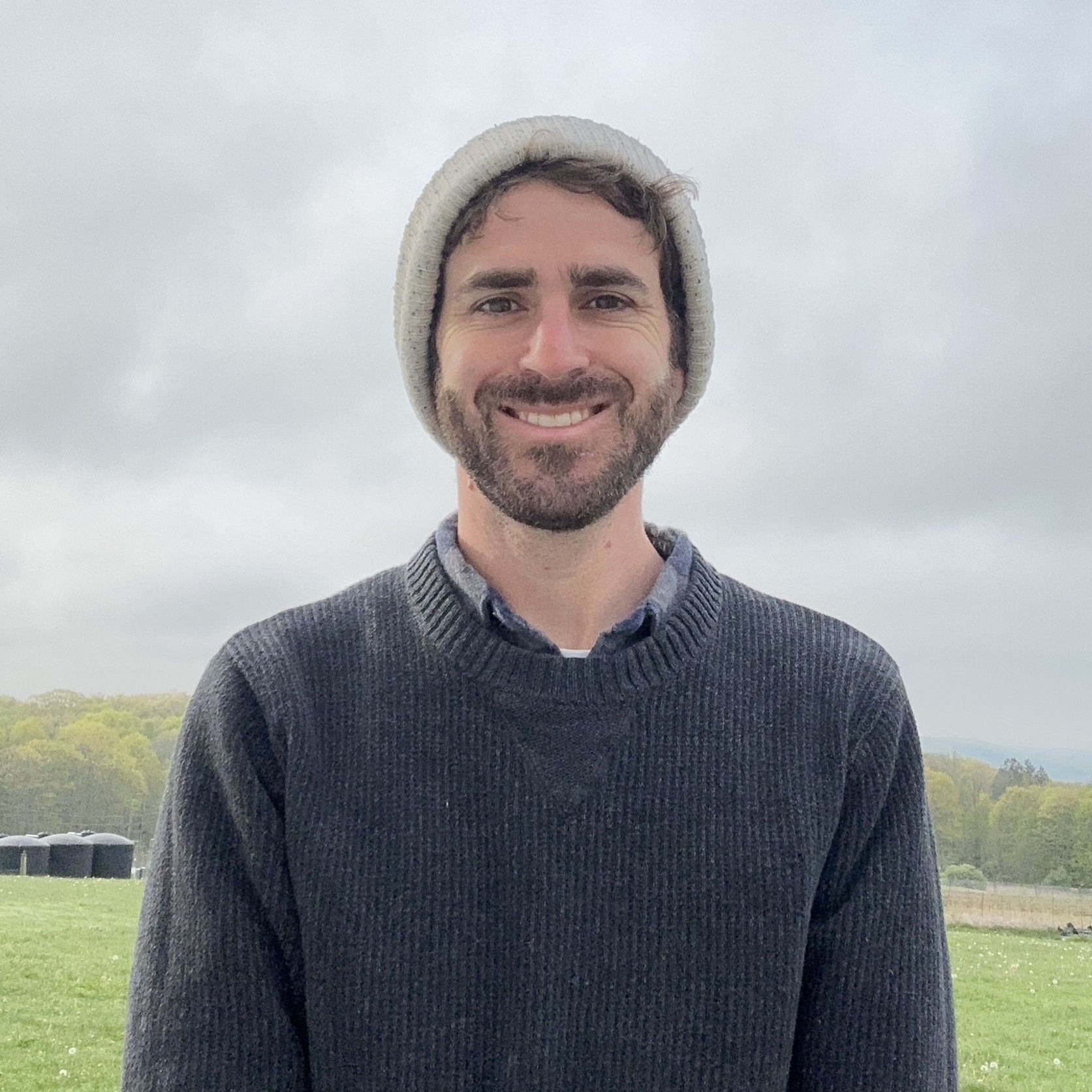 We are delighted to announce the arrival of Adam Choper, who joined Hilltop as our new Farm
Director on April 17th. Ideally suited to take up the reins at Hilltop, Adam comes to us from the
New York Botanical Garden, where he was Associate Director of Outdoor Gardens and
Sustainable Horticulture. He gained other relevant employment experience at Battery Park City
Parks and Quail Fields Farm and founded and operated Rooted Plant Works—a design,
installation, and maintenance company for rooftop and backyard organic ornamental and
vegetable gardens.

Adam has substantial personnel experience under his belt, having managed large crews at
NYBG and Battery Park City Parks, as well as the kind of operational expertise vital to helping us
realize Hilltop's unique potential. His hire comes at the perfect time, as the farm transitions
into Westchester County's Department of Parks, Recreation, and Conservation.

Adam shares our deeply held core values of public service, education, and sustainable farming
practices designed to produce, sell, and donate healthy food and plants native to our region.
He understands the necessity of an education program deeply connected to these goals that is
designed to reach as many individuals in the County as possible. As director of our programs,
he will prioritize both focus and growth as we fine tune and expand demonstration of practices
that address the endemic issues of food insecurity, equitable access to nature, environmental
degradation, biodiversity loss, and more.

Adam is already enjoying the advantages of inheriting a gold-standard staff of talented and
committed individuals, as well as the continued availability of Jessica Schuler, Hilltop's Interim
Farm Director prior to Adam's start. Jess, in her role as Program Coordinator for Natural
Resources with Westchester County has joined the Friends of Hilltop Hanover Farm &
Environmental Center's Board of Directors as an Ex Officio member. Thank you, Jess, for all
your expert guidance and continued support.

Please join us all in giving Adam a hearty welcome and, when you visit the farm, be sure to say
hello!