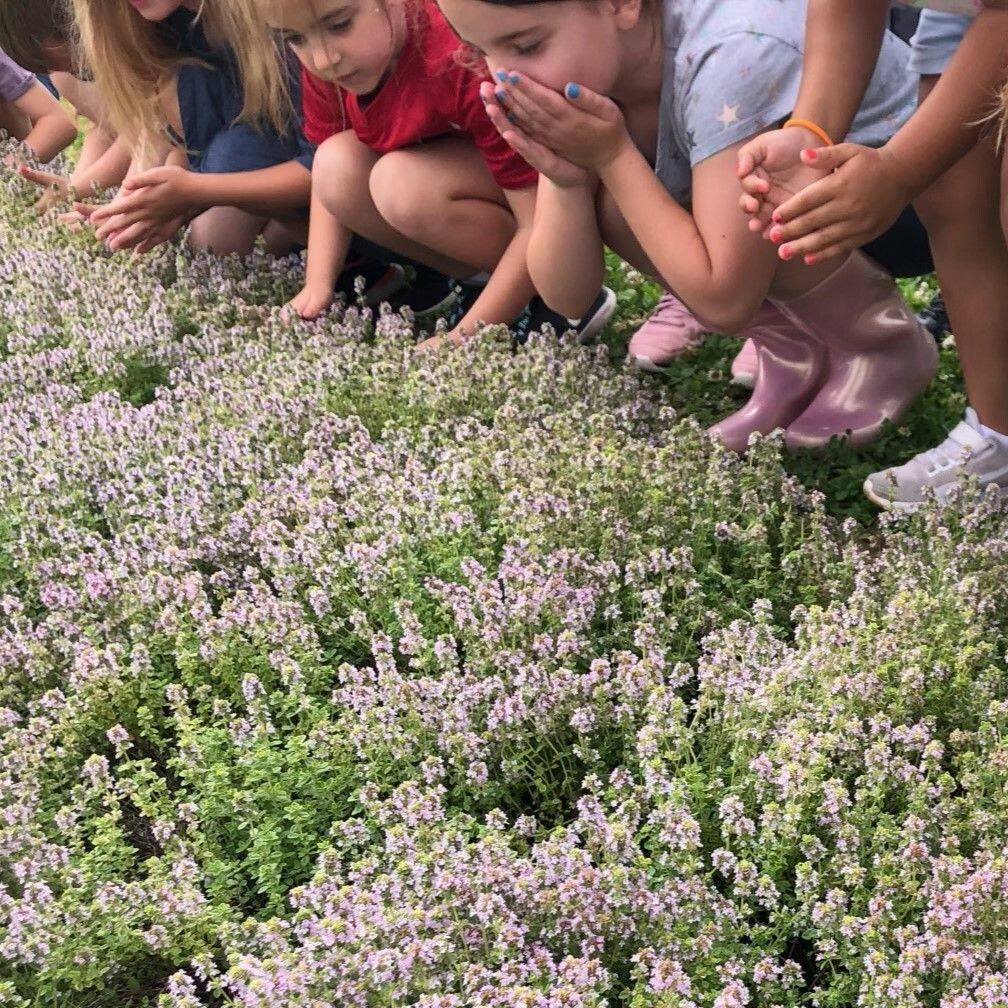 For many years, the Farm-at-Home Garden accompanying Hilltop Hanover's Historic House was a lively and vibrant source of additional herbs, flowers, and produce for the public to enjoy when they visited our farm. We see an urgent need for children's outdoor, environmental, hands-on education in a post-pandemic world, and to that end, we are reconstructing and expanding the garden, devoting over 1,000 square feet of raised bed space to the sensory exploration of organic vegetables, herbs, pollinators and creatures that live in the soil. We worked hard to win much-needed grant funding to rebuild, renovate and revitalize this space, and with the help of the County, we now have eight beautiful cedar raised beds ready to set into the soil!
Every one of the thousands of students who visits the farm each school year will have the chance to explore, taste, smell, and touch without boundaries in this Education Garden: while groups visit the fields and greenhouses, we do limit their interaction with our crops, so that we may have enough market-ready produce to sell in our farm stand. Here, in the Education garden, students will be the ones to plant, weed, water, and harvest the vegetables and herbs, contributing to the success of the garden and creating a living community project to be enjoyed by all! Students will find a special space to work side by side on repeat visits to keep the garden productive and healthy, taste the fruits of their labors, and serve the community by harvesting vegetables to eat and donate.
In early May, students and volunteers will re-break ground in this dedicated garden space, and we need your help! Together at our May 6th Community Work Day, we will dig the beds into the earth and fill them with rich compost and soil, ready for a spring's worth of little (and big!) hands to transplant leafy greens, delicious herbs, bright root veggies, tall and swaying corn stalks, and more throughout the season. Join us next weekend, and join us throughout the summer at our Farm Team program to continue to care for our Education Garden all season long!