Environmental Stewardship
Food Security
Education
The Friends of Hilltop Hanover Farm & Environmental Center are dedicated to the development and advancement of sustainable agriculture, environmental stewardship, community education, and accessible food systems for all.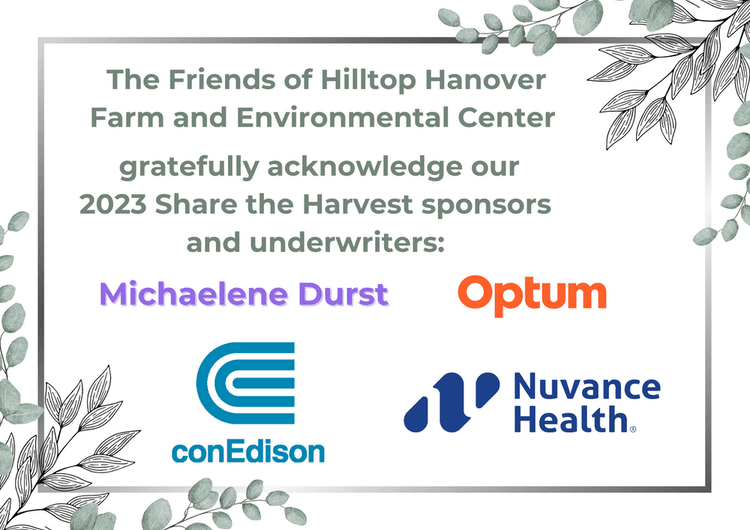 Homeschool at the Farm: Autumn Farm to Table
Farm-to-Table Experience your food from source to belly as we take you through the organic growing process, harvest ingredients together, and prepare a seasonal meal in our farm kitchen. Students engage with the roots of the growing local food movement, learn the relationship between real food and lifelong nutrition and health, and discuss the impacts of sustainable and organic practices. Take a tour of the farm, follow the process of harvesting, weighing and recording fresh vegetables, and finish up in the kitchen for a fully-rounded experience! Part of our monthly homeschool programs at Hilltop!
$15/child
Suggested donation of $5-10 for accompanying adults
Always be the first to know what's going on in our organization!