Environmental Stewardship
Food Security
Education
The Friends of Hilltop Hanover Farm & Environmental Center are dedicated to the development and advancement of sustainable agriculture, environmental stewardship, community education, and accessible food systems for all.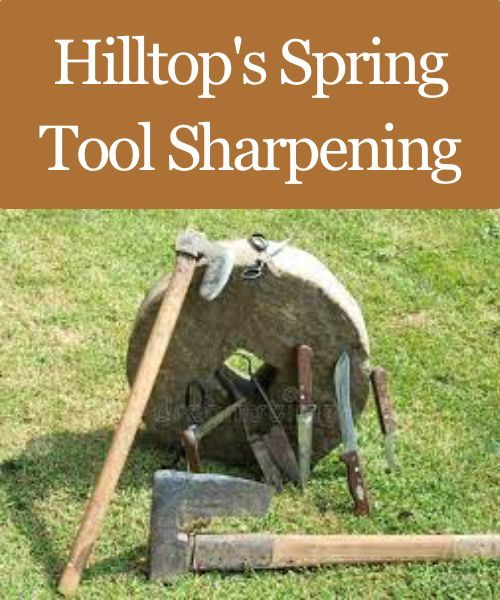 Sharpening your own knives and tools not only saves time and energy later, it's a safety measure and life skill. Come learn to hand-sharpen pocket knives, sheath knives, shovels, stirrup hoes, hand clippers and pruners, and more, and help the farm get ready for the season ahead. Stones & tools provided, or BYO.
$12 per person
Appropriate for ages 10+
Sign Up For Our Newsletter