Environmental Stewardship
Food Security
Education
The Friends of Hilltop Hanover Farm & Environmental Center are dedicated to the development and advancement of sustainable agriculture, environmental stewardship, community education, and accessible food systems for all.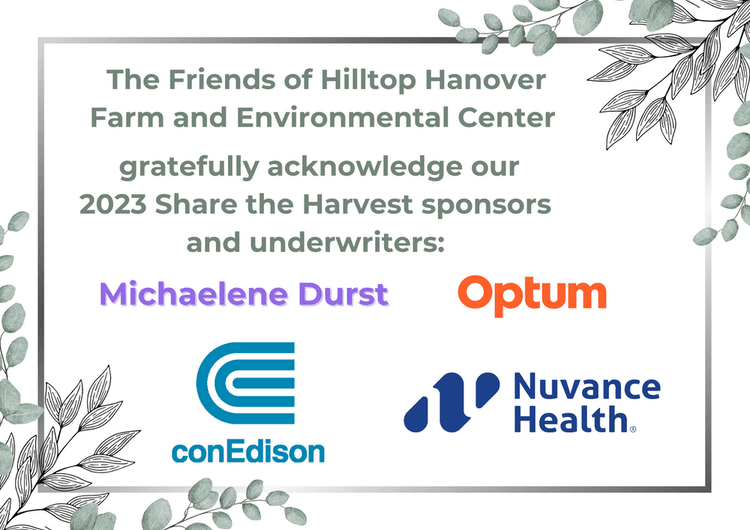 Beekeeping Series: Gardening for Bees
Honey bees are back at Hilltop Hanover! This is the second in a series of bee related classes to celebrate their return. We'll be looking at the basics of how honey bees grow, what they use for food, and how you can plant for them in your garden and landscape. The class will be presented by D. J. Haverkamp of Bedford Bee Honeybee Service. Planting guides will be provided.
$40 Program Fee for adults, free for kids and teens accompanied by a guardian.
Always be the first to know what's going on in our organization!